Venue & Hotel
Nordic PGDay 2022 will be held at the Hilton Helsinki Strand Hotel in Helsinki, Finland.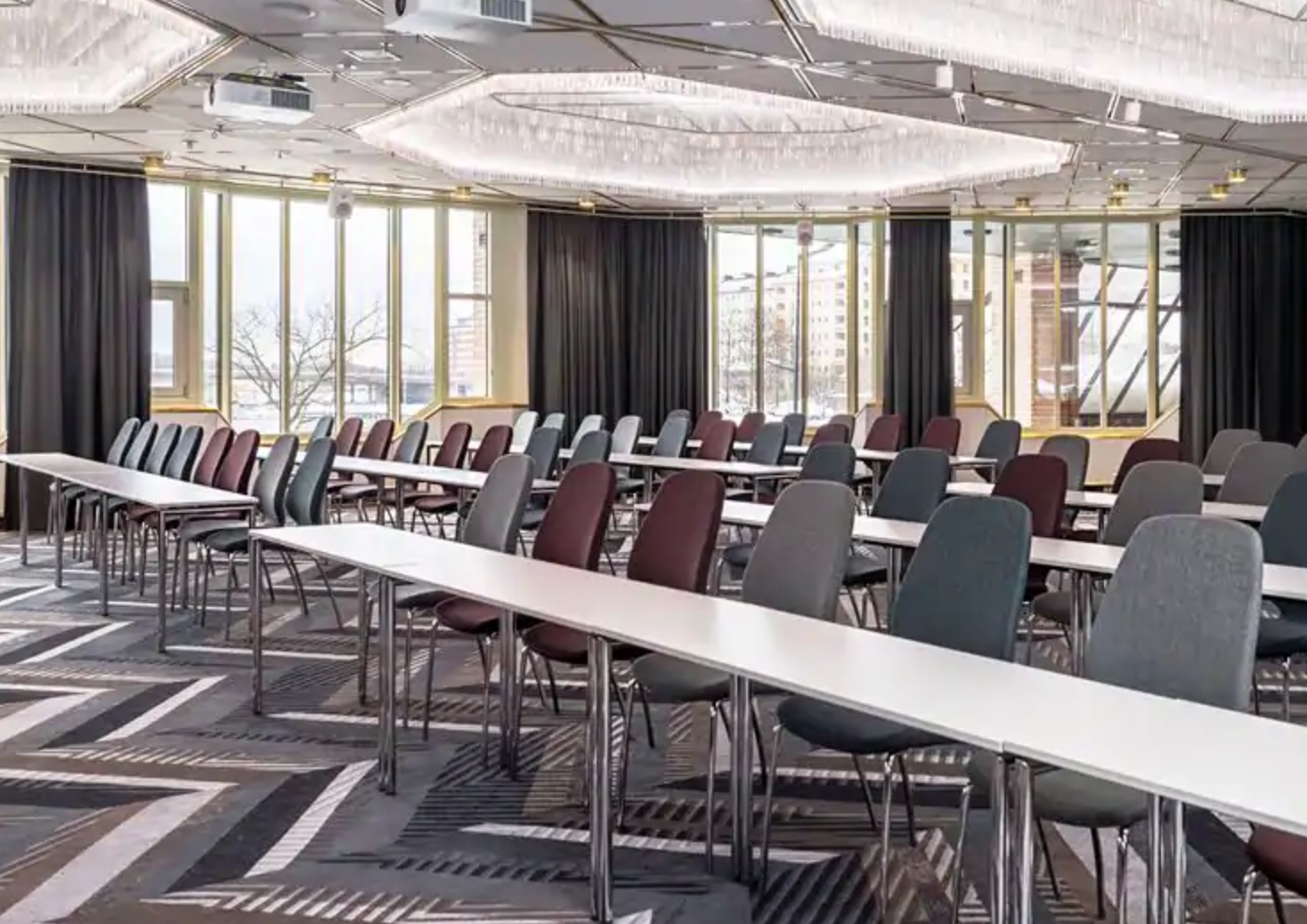 Visitors from out of town can of course stay at the conference hotel to minimize travel times. There are also numerous other alternatives within easy walking distance.
We have secured a booking rate that can be accessed by using the above link or by specifying group booking code CMTG10 in the booking dialog, or use this link. The booking rate is inclusive of breakfast and taxes.
Travel
Helsinki Airport is under construction, so be prepared for possible temporary passages and redirections. The current situation can be found on the airport website.
Attendees travelling internationally to the event need to familiarize themselves with the Finnish entry restrictions which vary depending on where you are travelling from.
The easiest way to get from the airport to the hotel is to take the regional bus number 615. Follow the signs to the bus stop at the airport There is a ticket machine at the bus stop, you will need a ticket for ABC-regions, which costs 4.10 €. You can also buy tickets from the HSL app. The bus ride takes about 45 minutes (door-to-door). Get off the bus at the Hakaniemi Market Square stop. From there it's a 300 m walk from the bus stop to the hotel.
Another option is to take the regional P-train from the airport to the Helsinki Central Railway Station. From there it's a 1 km walk from the railway station to the hotel. The duration of the journey is about 1 hour.
The schedule and a detailed map of the journey can be found in the Helsinki Region Transport's journey planner.
There are several taxi companies serving the airport, but there is no regulated fare for the city center. Depending on company, the ride should be somewhere between 40 and 50 €. Taksihelsinki and Lähitaksi offer fixed fares for 1-4 persons to the city center.
If you have any questions regarding your travel arrangements feel free to contact us, we are more than happy to assist you.